Welcome to Loot Storm Entertainment. We are a small production company located in Northwest Tucson and specialize in bringing your online presence to life. Our in house studio can take your ideas and turn them into tangible content, from small audio podcasts to highly visual online media. We can also help develop the perfect website, social media strategy, and release schedule. If you have the passion, we have the means and knowledge to bring it to the web.
Our pricing is competitive, simple, and straightforward; making no project too small. We will work with your budget to offer up our best services to get your content live. Your vision will not be put on hold by small, unnecessary fees or overly complex contracts.
Contact us for a free consultation and start bringing your dreams to the world!
Loot Storm Entertainment got it's start as a Youtube channel and blog called Loot Storm. We centered our content around gaming, the goal being to share our passions with the world. Over time the content evolved and eventually we decided to move into live streaming on Twitch.
During this time we built ourselves a small studio. This allowed us to give our broadcast a professional look, while also providing a flexible platform with plug-and-play capabilities. Our stream featured gaming, talk shows, and finally landed in the creative category.
As we gained traction we began to realize that others might want to take advantage of what we built and the knowledge we had gained. After securing a few commissions through other Twitch personalities, we decided to pivot into a small production studio. This is where we are today!
The Team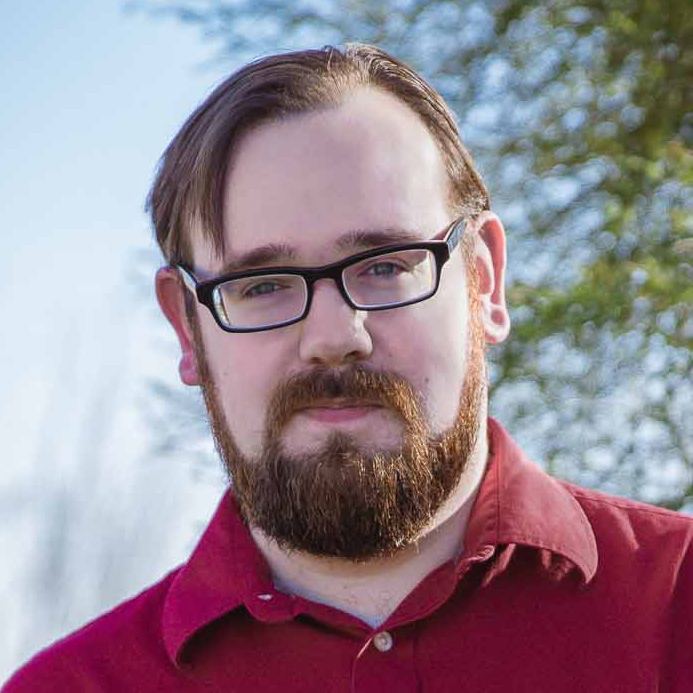 Loot Storm Entertainment is owned and operated by Richard Key. He has over a decade of web development experience, has organized several local meetups, and is a self-taught production enthusiast. A naturally technical person, Richard loves audio/video challenges just as much as he loves fixing logical conundrums in his code. Above all, he enjoys sharing his passions and helping other to realize their dreams. You can be sure that if Richard can't figure it out, he will find someone who can and learn from the experience.
This page is a summary of our skillsets, facilities, and pricing structures. Loot Storm Entertainment is committed to providing the technical knowledge and facilities you need to take your project from concept to release, so if you don't see exactly what you require listed here please contact us anyway. We are always looking for new challenges to keep us on our toes.
Audio/Video Studio
$25/hr or $100 for 4+ hrs (half-day booking)
Our cozy recording room can accommodate 4 people and is specifically designed to give you a professional setting. Combined with our state-of-the-art equipment, our studio brings you HD quality audio and video production at an affordable price. Perfect for podcasts, online videos of all types, commercials, and even those pesky corporate training programs.
The studio is also live stream ready, meaning if you want your Twitch talk show or IRL stream to have that pro look, this is the place. We can broadcast directly from the Loot Storm office, and with our Cox business-class broadband you can be sure your stream will have all the kbps it needs.
All studio time includes asset delivery and any basic post-production clean up needed to ensure quality. Discounts on studio pricing is available when combined with pre/post-production services.
Post-Production
$40/hr
After the recording is done, you will undoubtedly need some extra pizzazz for your media. We can offer basic editing of both audio and video to supply that. This includes cutting, cleaning, or fixing footage, adding effects or overlays, and creating intros or outros.
Video Digitization
$20/Video (pricing can vary)
So you have a bunch of old VHS tapes lying around, but you threw away your VCR a long time ago. This is where Loot Storm's digitization comes in. We can take your tapes (or discs) and give you digital copies of all the footage, or make ready-to-play DVDs if you prefer. We have the capacity to digitize VHS tapes, CDs, DVDs, and Blu-ray discs, but are willing to discuss other formats if necessary.
Web Development
$50/hr (pricing can vary project to project)
Sometimes, to bring your web presence to life, you need a stunning website or blog. Whether you already have a site to improve or need to start from scratch, we can come up with a unique solution. It doesn't matter how big your vision, what features you need, or how bad your existing page is, we can wrangle the code.
Mailing Address:
405 E Wetmore Rd. Ste 117
#223
Tucson, AZ 85705-1792
10am-6pm
520-484-4918
Feel free to contact us anytime, in whatever form works for you. Even after hours we keep our phone and email close. We also love a good challenge, so even if you don't see exactly what you need listed you should talk with us.
We will never charge for consultations.